W_nderings – 15 May, 2016
Interesting, thought-provoking bits and bobs. A slight indictment on society in this one, a little dystopian, sprinkled with a few moments of levity.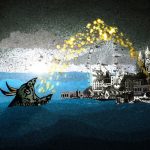 The UK Gold
 by Thom Yorke & Robert Del Naja, Soundcloud [streaming soundtrack] – what's that? The leads from two of my favourite bands teamed up to score a soundtrack for a documentary about corrupt finance? Thom Yorke and Robert Del Naja produced a soundscape that's slightly glitchier than I tend to enjoy, but I'm just thrilled in principle that this exists.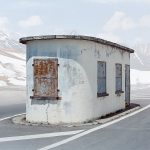 Abandoned Checkpoints: Photographer documents Europe's forgotten borders by Josef Schulz
, via Creative Boom [scrolling gallery] – the original project site
übergang, 2005-2008
 features many more. So otherworldy, yet something I'm pretty sure I destroyed in Goldeneye again and again. Europe, you'll be alright, eventually. You've seen worse.
You may also like...